At Hino Motors Sales, U.S.A., Inc., we offer a fast paced, autonomous, and dynamic team atmosphere as we work to establish the Hino brand in the United States. It is the basic personnel philosophy of our company to encourage employees to develop a sense of responsibility and cooperative participation in the success of our business. We recognize the value of each employee and intend to provide the essentials that will enable each one to achieve maximum satisfaction in his or her work.
Opportunities for development and advancement are available to all employees, consistent with individual ability, performance, and the needs of the company.
As an Equal Opportunity Employer, we will select the most capable individuals and base our selections on ability without regard to race, religion, color, national origin, age, sex, marital status, disability or any other basis as protected by applicable laws. We respect the individual rights of employees and treat each person with courtesy, dignity, and consideration.
Hino Motors Sales, U.S.A., Inc. places a large emphasis on Corporate Social Responsibility (CSR) by considering the impact our activities have on the environment and society as a whole.
District Sales Manager – New York and Pennsylvania
The District Sales Manager is responsible for recruiting, training, and assisting Hino dealers in the territory to be effective in sales of Hino trucks to fleets and small users. Successful candidate will operate from home in Pennsylvania or New York.
Achieve planned periodic sales goals to dealers and deliveries to users
Responsible for market penetration of Hino trucks within the district territory and by dealer
Establish acceptable sales goals for dealers according to size of their market area
Assure that dealers maintain an acceptable level of Hino Standards - truck inventories, trained sales people, and Hino programs (Co-op, Demo, etc.)
Promote fleet sales through dealers by implementation of effective fleet prospecting, demonstrations, and assistance in their sales efforts by accompanying dealers on sales calls as deemed necessary
Train dealers and dealer sales personnel on Hino products, product presentations, writing Hino specifications into bids, and proper closing of deals
Train and assist when necessary in the prompt resolution of customer complaints related to Hino products
Requirements
EDUCATION: College graduate; Bachelor's Degree with major in sales/business administration preferred
EXPERIENCE: At least five years successful sales experience preferably medium or heavy duty truck sales.
SKILL: Interpersonal skills, prioritization, organization, time management. Solid written and oral communication skills.
SPECIALIZED KNOWLEDGE: Ability to manage and motivate sales people with whom he or she has no direct control.
OTHER: Goal-oriented. Willingness to travel frequently (up to 80%)
Send your resume to our Human Resources department with the form below. Attach your resume file in any of the formats; .pdf, .doc, .docx, .txt or .rtf.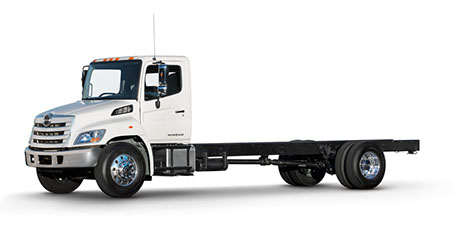 SIGN UP FOR OUR E-NEWSLETTER:
©2016 HINO MOTORS SALES U.S.A., INC.