At Hino Motors Sales, U.S.A., Inc., we offer a fast paced, autonomous, and dynamic team atmosphere as we work to establish the Hino brand in the United States. It is the basic personnel philosophy of our company to encourage employees to develop a sense of responsibility and cooperative participation in the success of our business. We recognize the value of each employee and intend to provide the essentials that will enable each one to achieve maximum satisfaction in his or her work.
Opportunities for development and advancement are available to all employees, consistent with individual ability, performance, and the needs of the company.
As an Equal Opportunity Employer, we will select the most capable individuals and base our selections on ability without regard to race, religion, color, national origin, age, sex, marital status, disability or any other basis as protected by applicable laws. We respect the individual rights of employees and treat each person with courtesy, dignity, and consideration.
Hino Motors Sales, U.S.A., Inc. places a large emphasis on Corporate Social Responsibility (CSR) by considering the impact our activities have on the environment and society as a whole.
District Parts Sales Manager – Northern California
Headquartered in Novi, Michigan, Hino boasts a network of over 200 dealers nationwide committed to achieving excellence in customer service and support. Due to unprecedented growth, Hino Trucks is searching for a dynamic individual to help increase parts sales in the Northwest District (Northern CA, WA, OR, CO, UT)
REQUIREMENTS:
Bachelor's degree in Business Administration or related field preferred, minimum 2 year degree required.
Minimum of 5 years experience in parts sales or equivalent experience; knowledge of light and medium duty truck parts; parts or distribution center management experience preferred.
Willingness to travel
Ability to work independently with minimal supervision; capable of building relationships at multiple levels (parts counter, manager, principal) at dealers; strong verbal and written communications skills; good presentation and training (1-on-1 or to groups)
RESPONSIBILITIES:
Meet and exceed Hino parts sales targets for assigned dealers and territories
Coordinate with dealers and the Parts Division to ensure outstanding vehicle parts support
Work with Parts Marketing to develop value packages (product, position, price, place, promotion) to profitably grow Hino parts sales
Work with assigned dealers to grow their Hino parts business, holding them accountable for sales growth and program implementation
Serve as a business consultant to dealers on Hino parts matters
Advise existing and new dealer parts managers and key dealer parts employees on Hino Parts Program and Policies and Procedures
Work with Dealers to generate All Makes parts sales, meeting dealer, region and personal goals
Call on Fleets with Dealer personnel
Call on Dealer Principals to establish sales goals and report accomplishments
SPECIALIZED KNOWLEDGE: Computer skills, knowledge of dealer business management systems; working knowledge of business software (Excel, Word, PowerPoint or equivalents); familiarity with dealer parts and business processes.
OTHER: Fast learner; communicates positively and effectively on the phone and in person; able to build rapport with customers and colleagues at multiple levels in the organization; understand the business and shows an aptitude and willingness to "get things done"
Send your resume to our Human Resources department with the form below. Attach your resume file in any of the formats; .pdf, .doc, .docx, .txt or .rtf.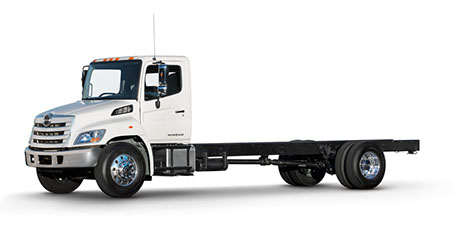 SIGN UP FOR OUR E-NEWSLETTER:
©2016 HINO MOTORS SALES U.S.A., INC.